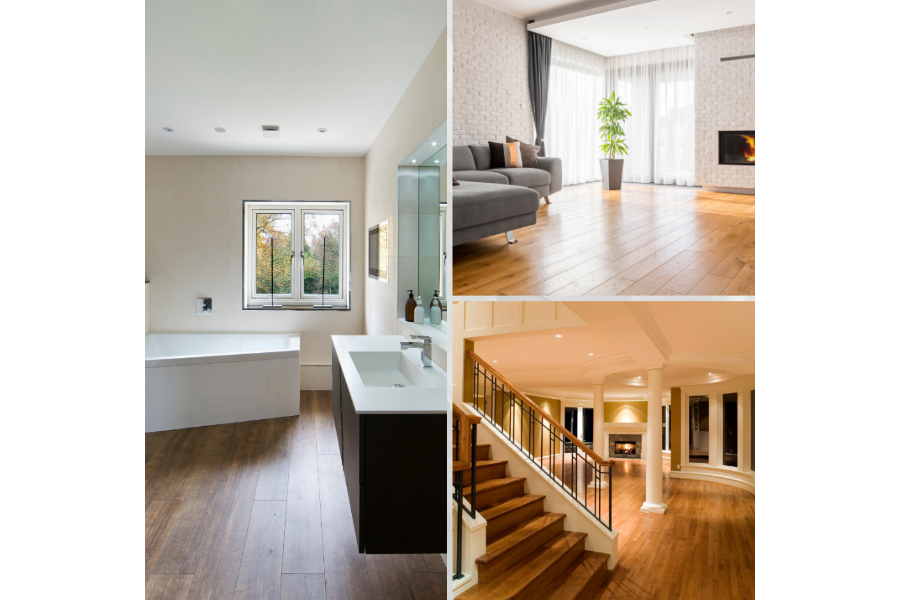 When it comes to adding a touch of magic and practicality to your home or office, selecting the perfect flooring is absolutely enchanting. Laminate and wooden flooring options have gained immense popularity in Singapore due to their durability, versatility, and timeless appeal. Prepare to embark on a flooring adventure as we unveil the secrets of laminate and wooden flooring in Singapore! This comprehensive guide will take you on a thrilling journey through various types of wooden flooring, showcasing their exquisite beauty and durability. We'll also equip you with the knowledge to conquer any flooring mishap with our expert tips on laminate flooring repair. Get ready to elevate your space with style and resilience!
Stylish and Low-Maintenance
Laminate flooring in Singapore has become a sought-after choice for homeowners and businesses in Singapore. It offers a perfect blend of style, affordability, and easy maintenance. Here are some key points to consider:
1.1 Types of Laminate Flooring
Traditional Laminate:
This type of laminate flooring simulates the look of hardwood floors with various wood grain patterns and finishes.
Tile Laminate:
Designed to mimic the appearance of ceramic or stone tiles, tile laminate is an excellent choice for bathrooms and kitchens.
High-Gloss Laminate:
Unleash the wow factor with high-gloss laminate flooring, perfect for those seeking a sleek and modern touch. This flooring option delivers a dazzling finish that effortlessly dances with the light, adding an extra layer of sophistication to any space. Embrace the brilliance of high-gloss laminate and let your floors shine with a touch of contemporary elegance.
1.2 Laminate Flooring Repair in Singapore
Despite its durability, laminate flooring may occasionally require repair. Common issues include scratches, dents, or water damage. Fortunately, there are professional laminate flooring repair services in Singapore that can restore the appearance and functionality of your flooring.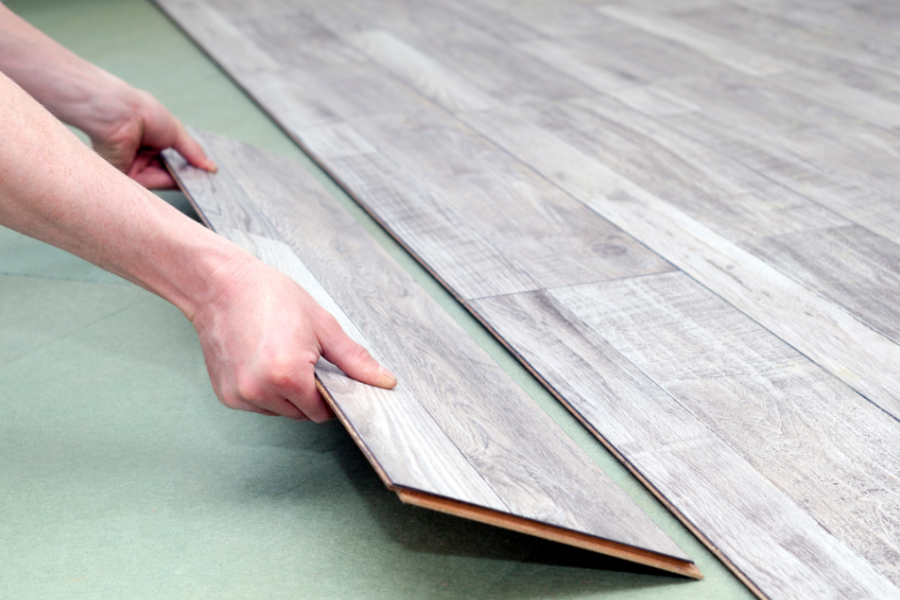 Wooden Flooring: Timeless Elegance
Wooden flooring exudes a classic and sophisticated charm, adding warmth and character to any space. Let's delve into the various aspects of wooden flooring in Singapore:
2.1 Types of Wooden Flooring
Discover the endless possibilities of transforming your space with various types of wooden flooring. From the timeless elegance of oak to the exotic allure of bamboo, each type offers its own unique charm and character. With a wide range of options to choose from, you can find perfect types of wooden flooring to add warmth, beauty, and sophistication to any room.
Solid Wood Flooring:
Unleash the enchanting allure of solid wood flooring, handcrafted from a single majestic timber. This remarkable flooring option not only exudes timeless beauty but also stands the test of time with its exceptional durability. Embrace nature's elegance underfoot and elevate your space with the resilient charm of solid wood flooring. Common wood species used in Singapore include oak, teak, and walnut.
Engineered Wood Flooring:
Engineered wood flooring consists of multiple layers of wood veneer pressed together. This type of flooring is more resistant to moisture and temperature fluctuations, making it suitable for Singapore's tropical climate.
2.2 Wooden Flooring Maintenance
Proper maintenance is essential to ensure the longevity of your wooden flooring. Regular sweeping or vacuuming, using appropriate cleaning products, and promptly addressing spills or stains will help keep your wooden floors in pristine condition.
Choosing the Right Flooring for Your Space
Before making a decision, consider the following factors:
3.1 Lifestyle and Foot Traffic
Evaluate the level of foot traffic in your space. For high-traffic areas, laminate flooring is an excellent choice due to its durability. Wooden flooring, on the other hand, is ideal for low-traffic areas such as bedrooms or offices.
3.2 Budget Considerations
Laminate flooring is generally more budget-friendly compared to solid wood flooring. If you desire the elegance of wood without breaking the bank, engineered wood flooring offers a cost-effective alternative.
3.3 Aesthetics and Style
Consider your personal style and the overall aesthetics of your space. Laminate flooring offers a wide range of designs and finishes to suit different interior themes. Wooden flooring, with its natural grain patterns and warm hues, creates a timeless and elegant ambiance.
Conclusion
Laminate and wooden flooring are excellent choices for homeowners and businesses in Singapore. Whether you opt for the versatility of laminate or the timeless elegance of wooden flooring, you can enhance the beauty and value of your space. Remember to choose a reputable supplier or contractor to ensure the quality of materials and installation.
If you're ready to transform your space with laminate or wooden flooring, reach out to our expert team at Floor Xpert. We provide a wide range of flooring options, professional installation services, and reliable laminate flooring repair in Singapore. Contact us today to schedule a consultation and bring your flooring dreams to fruition. Let us help you create a space that is not only visually stunning but also durable and functional. Book an appointment with Floor Xpert for more information. Take the first step towards your dream flooring and elevate your space with the beauty of laminate or wooden flooring.