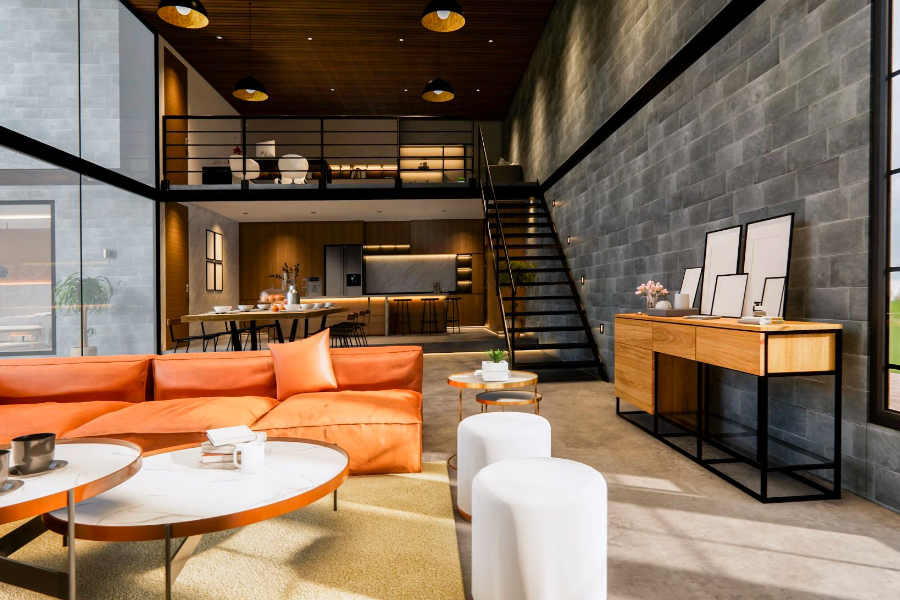 When most people plan to buy their first home, they generally keep their search around single-family homes, townhouses or condos. Not many consider the option of owning a duplex home as maybe they are not aware of the kind of value this unique dwelling brings.
However, the trend is changing in recent times as more home-buyers now look to invest in multiplexes to gain a residence as well as a source of extra income. Some find duplexes a good housing option to ease their financial responsibility.
Benefits are obviously many more when one invests in a new multiplex house but as a home buyer, you should also need to know a few things before taking the final call.
What is a duplex?
A duplex is a multi-family home with two units in one building. It's a type of house where units can exist vertically or horizontally, depending on the design of the structure.
Duplex buildings are often developed in a way to have a separate entrance for each unit with each tenant having their own entrance. A duplex has one owner with both the units interconnected yet without interfering the other unit.
Kinds of duplex houses in Canada
Contrary to popular beliefs, duplex houses come in different shapes and sizes and provide ample space for a comfortable living. In general, there are three kinds of duplex houses, namely-
Traditional Type –
In this type of duplex plan, the two units will be located next to one another.
Two-Storey Building –
As the name suggest, in this type of duplex plan, the two units will be in an arrangement of one above the other with both separated through a ceiling or floor.
Back Front Type –
This kind of duplex model is the least common among the three yet it exists and people buy it. In back front type model, one unit will be located behind the other, so the family owning the back side may have to walk past the front unit to get access.
Pros of investing in a duplex house
More people are now showing interest in buying a duplex home for various reasons. So, as a first-time home buyer, you deserve to know some of those reasons that make multiplexes a good investment option.
Some of the pros include –
Potential rental income
Buying a duplex house comes with the prospect of a potential rental income. You will always have the option to live in one unit and rent out the other. Doing that can ensure a steady rental income that you can use for mortgage payments.
Less price, more features
A duplex is a right fit when you want a house for less price yet with more features. In fact, it gives you the freedom to own a house at half the cost. Such houses have more space than single-family homes and come with features often not possible with other homes.
A landlord next door
With a multiplex home, you will get a chance to become a proud landlord living next door to the property. This way, you can look after the property well and take quick action in case of an emergency.
A perfect abode for family
A multiplex house has so much space that you can use it as a perfect abode for the family. You can keep the family together, give good care to the elderly or even use the space for party with friends. No other home types will allow that kind of freedom and this is why duplexes are so useful.
Cons of investing in a duplex house
While investing in duplexes for sale is indeed a wise property decision, there are still certain things you should know as the first-time buyer to get the most out of the purchase.
Some of the cons of investing in a duplex house include –
Landlord hassles
While being a landlord to a property next door is one of major benefits of owning a duplex property, it could also become a big hassle. Since you will live next door, there will be a greater sense of urgency in meeting the tenant's needs which can feel a bit burden at times.
More expenses on upkeep and repair
Expenses will be more to you when you're a landlord to a multiplex property. You will not only have to pay for the upkeep of your unit alone but also of the tenant's. And this can make the expenses to go up.
A bit compromise with privacy
When you own a duplex, you certainly don't have the same level of privacy as you'd otherwise do with single-family houses. Since most duplexes are interconnected, they will share a floor or may be a backyard and a wall, which kind of dilutes the privacy to a certain extent.
Income issue with tenancy gap
If you are planning to buy a multiplex house purely for rental income, you should then also consider the hassles that happen with tenancy gaps. Such gaps means there will be interruptions in rental income. And this could probe big issue in the long run with the mortgage payment.
Final Words
There is no dearth of good properties for sale in the market. And if buyers are careful and they do some research, they can easily see how multiplex units are worth the money they plan to spend.
FRENCH TAGS: Investir dans des multilogements duplex for sale