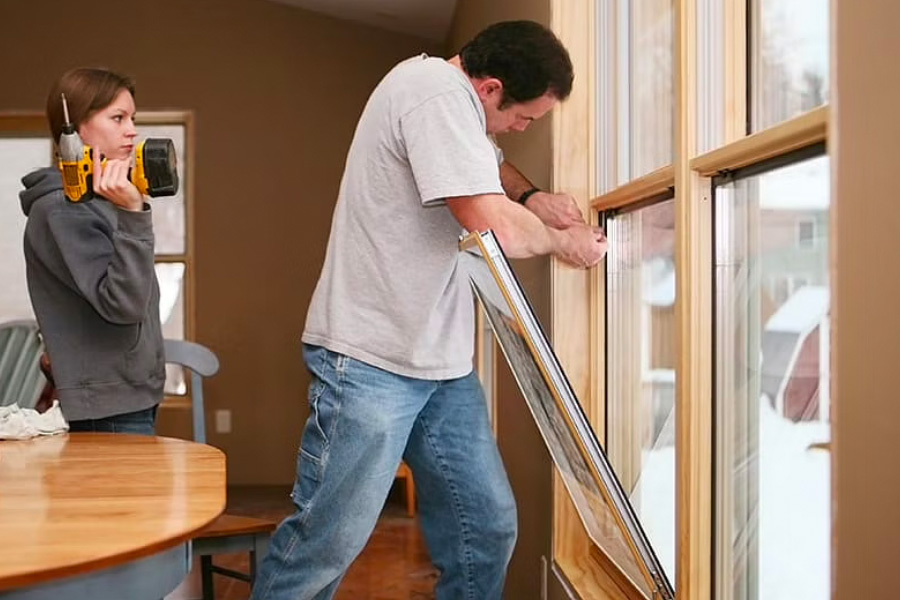 Introduction
Although many different styles, types, shapes, and sizes of windows exist, most of these are predetermined unless you're building a new home. Of course, there are some exceptions. It's possible that a former owner rebuilt the single pane windows with inferior or inadequate replacements for the period. Or, if you're expanding your home and building a family room at the back, where it would be OK to change from the double-hung sash in the front, in this case, you might choose to utilize casements. Replacement windows and doors may occasionally be something a homeowner wants. Still, if you're like most homeowners, the key decisions will be more about energy-saving features and simplicity of maintenance.
Replacement windows and doors Construction –
Before anything else, try calling your local locksmith, they may be able to help with any locks or keys issues. The materials used in construction will considerably impact the window frame's efficiency. Fiberglass and vinyl frames with insulation fill outperform wood, vinyl with no insulation, and vinyl no insulation. Steel and aluminum perform the worst out of all of the materials.
Sash-only, insert windows, and full window replacements are the three methods available for replacing windows.
1. Sash-only Kits:
New sash and jamb liners are included in sash-only replacement kits for better functioning. However, only windows that are sometimes in good shape should utilize them because they are simple to install.
2. Retrofit Windows:
Retrofit windows, also known as inserts, fit inside existing window frames. All that has to be removed are the window stops and the old sashes. Inside and outside moldings that already exist are unaffected. Insert installation is only a possibility if the old window frame is sound, rot-free, and square. Inserts are easier, cheaper, and less messy to install than full-frame replacements. They are typically designed specifically for you to match the angles of your existing sill and the sizes of your openings. Retrofit windows have the advantage of being equipped with tilt-in cleaning.
3. Full Window Replacement:
When replacing a whole window (full frame), the casings, frame, sash, and outside trim of the old window must all be taken out. When the old window pane has deteriorated, is not square, or when various window designs or sizes are wanted, this technique can be used to make repairs. Full-frame replacements require more work, money, and disturbance, but they will improve the insulation around the glass panel, which is a common spot where energy leaks. After removing the trim, spray closed-cell foam insulation between the window frame and the studs. Standard window sizes can typically be used to replace full-frame windows, but custom orders are also an option. Another benefit is that no glazing area is lost when replacing a full frame as opposed to an insert.
Replacement windows and doors are highly recommended for wooden windows that have rotted and become degraded due to water intrusion. Alternatively, it's possible that you need replacement windows and doors because they no longer perform effectively. Your property will look and feel better and increase in value if you replace them with storm-free windows in the appropriate design.