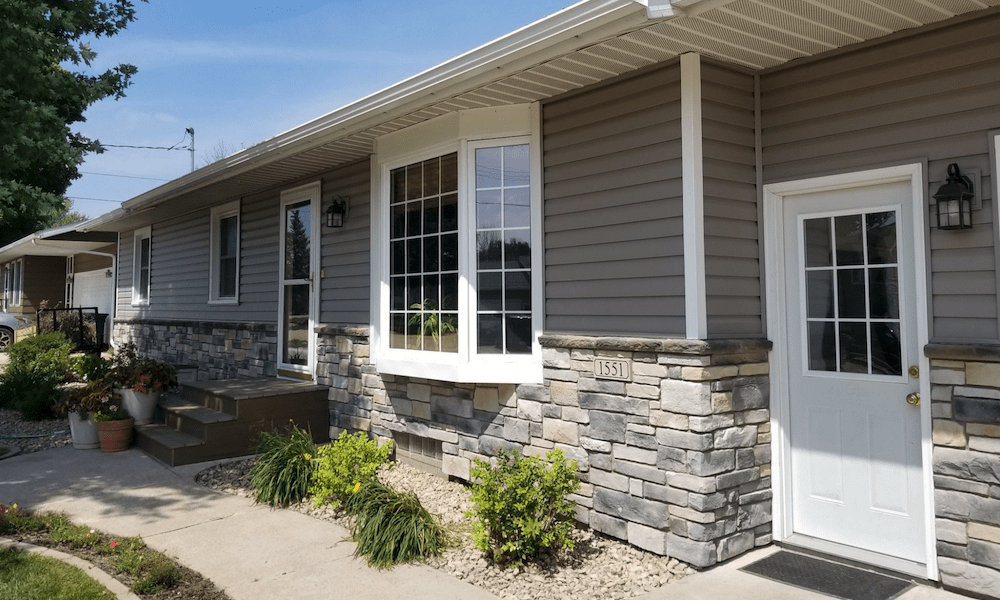 It is usually a challenging task to choose from several exterior siding options on the market. However, you need to choose the best windows and siding for your home, whether you want to remodel or renovate your house. This write-up aims to give you five popular exterior siding options you can choose from for your home.
1. Vinyl Siding
Vinyl siding is undoubtedly one of the most popular options. It is affordable and highly aesthetic, given that it comes in different colors. Vinyl siding is made from polyvinyl chloride (PVC), which is highly fire-resistant up to 750 degrees. If you want to match windows and siding with your home's exterior color and aesthetics, vinyl siding is the perfect option.
2. Wood Siding
Wood siding offers the most vintage appeal you could ever desire for your home's exterior. Wood is the oldest material used for siding. Whether stained or painted, wood siding will provide your home's exterior with unmatched aesthetics and protection. However, it needs regular maintenance to keep it free from insects and rot. Besides, it is best suited for areas with a lower risk of fire incidents. Meanwhile, wood siding can last up to 40 years before it needs replacement. Choose wood-framed windows and siding for a well-matched exterior finish.
3. Metal Siding
Metal siding has become popular due to its extreme durability and low maintenance. It can withstand extreme or harsh weather conditions like heat or snow. It does not warp or brittle. Metal siding is also a great choice to keep unwanted pests out of the home. It is also resistant to fire. However, it is not soundproof, making it most likely to make noise.
4. Fiber Cement Siding
Another popular siding option is fiber cement siding. It is solid and highly durable. It can last up to 30 years, and it is best suited for houses built in regions with an intense climate. You can rely on this siding choice for its strength to withstand hail and strong winds. Although it is expensive to build or install, it requires low maintenance and does not require replacement.
5. Brick Siding
When looking for classic windows and siding options, brick siding is the way to go. Brick requires low maintenance and increases the home's value more than other siding types. It is eco-friendly and resistant to weather and fire. Its popularity stems from the fact that it is recyclable and biodegradable. However, it requires a waterproof sealant to extend its durability.
Takeaway
If you are searching for the perfect siding for your exterior, the siding options above are just right for you. They allow you to match windows and siding for enhanced exterior aesthetics.