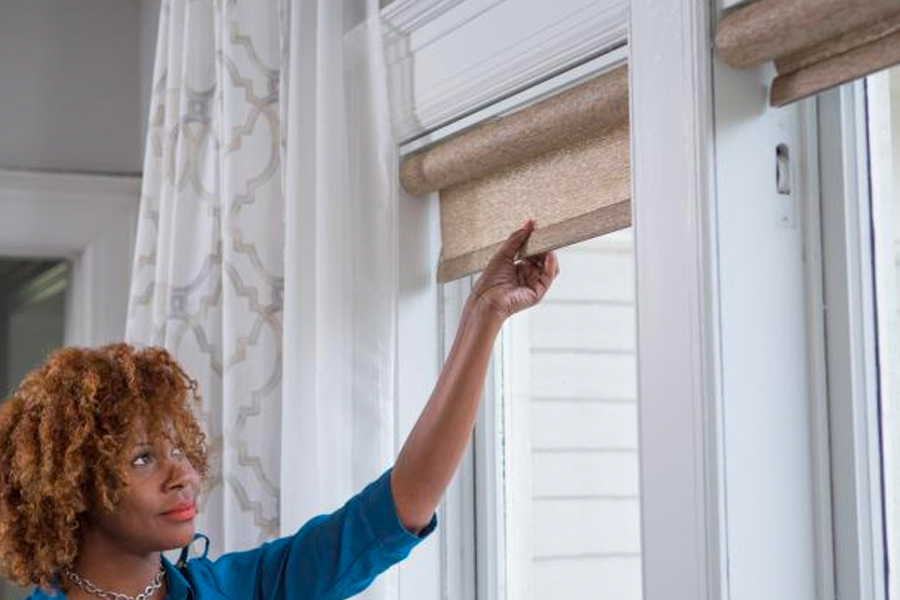 Decorating the interior of your house is a pleasant and gratifying activity, and the outcome may offer you joy and pride for years to come.
And, to get the proper appearance, no detail should be missed. For example, finding the proper window treatment to fit your home's distinct decor style may make or break a room's appearance. However, it can be challenging to find the ideal match.
Hence, you must be aware of the trending and most popular window treatments so that you can get the right one for your beautiful house.
Here is the list of most popular window treatments
Motorized Blinds And Shades
For a good reason, motorized blinds and shades are the fastest expanding segment of the window covering market. Consider how convenient it would be to adjust every window covering in your home at the push of a button. Simply asking Alexa to open your blinds will let you enjoy the glorious morning sun as you lay in bed. Not to mention the second-story great room windows, which are inaccessible and hard to operate without a ladder.
Automated blinds offer more than just making your life easier. For example, using automatic schedules to close window coverings for increased insulation and heat management can help save money. Most significantly, automatic blinds are inherently cordless, making them ideal for kid safety.
Plantation Shutters
For interior shutters, plantation shutters are a common choice. These wood or faux wood window coverings attach to the frame of your window. By raising or lowering a rod, plantation shutters give privacy and light control. This rod is attached to the louvers' center or side.
Moreover, Plantation shutters are in increasing demand as a design statement, not merely to increase privacy, better security. Interior designers and homeowners who want to add flair and value to their homes prefer these shutters.
Drapery
Drapes are soft window covering with nearly limitless design, shape, and color options. Drapes are panels of thick, lined fabric that hang from the top of a window. They can hang on one or both sides of a window. They may be used with blinds to create a layered window treatment and are available in various lengths and designs.
Venetian blinds
Venetian blinds are another type of window coverings available for contemporary houses. Venetian blinds are horizontal slats tied together by ladder ropes and can be made of metal or wood. They have a unique appearance, making them a popular and beautiful option.
Natural blinds
Many materials, including woven wood and bamboo, can create natural woven shades. These are often quite attractive, but you must obtain accurate measurements of your windows or get a professional to measure, purchase, and install them for you.
Natural blinds can bring warmth to any room, including kitchens and dining rooms.
Cellular blinds
Cellular blinds are one of the most energy-efficient window treatment options. The honeycomb shape of these curtains captures and retains air, keeping it from entering your house. They are also available in various fabrics and provide light and noise control.