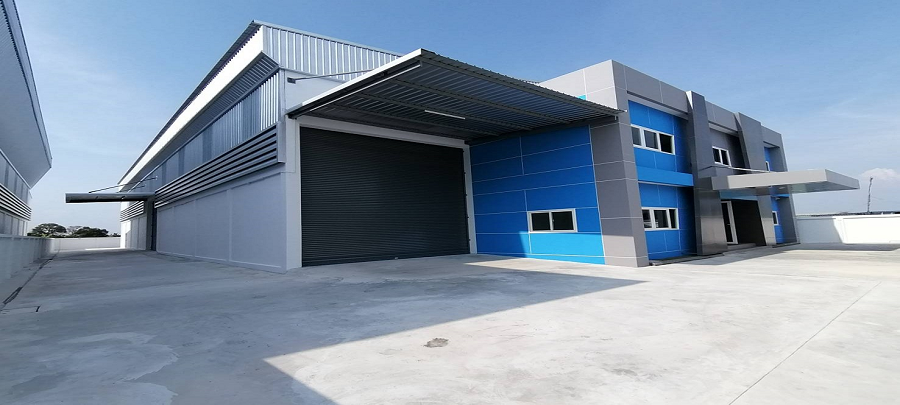 When planning to look for Thailand industrial property for rent (ให้เช่าโรงงาน นิคมอุตสาหกรรม, term in Thai), there are a few important things you need to know and to consider and we will tackle them below. These are the following:
Know the different factory categories in Thailand – There are various factory categories and they are the following:
– Category 1 – It covers factories with a horsepower of 5 to 20 and manpower between 7 to 20. You don't need to obtain a license unless your factory produces pollution.
– Category 2 – It covers factories with a horsepower of 20 to 50 and manpower of 20 to 50. For this category, obtaining a license is not necessary provided you inform the corresponding local authorities. If you don't produce pollution, you can start the operations immediately.
– Category 3 – You'll fall under this category if your business produces pollution and has manpower and horsepower over 50. You will need to obtain a factory license before you will be allowed to start operations.
There is an increase in the demand for industrial warehouses and factories – There is a massive upturn in the demand for warehouses and factories in Thailand. In fact, there is also an upturn in the demand for e-commerce businesses, thus leading to an increase in renting rates. That is why it is of utmost importance to thoroughly do your research for you to find the best deals.
Know the best rental locations in Thailand – There are plenty of industrial properties in Central Thailand, but the majority of them are intended for large-scale businesses. When it comes to choosing a factory or warehouse, you need to consider your specifications and budget, although sometimes, this can possess a challenge. To give you insights on the best places to hunt for factory and warehouse rental properties, we have the following suggestions:
– SamutPrakan Province – It is the most ideal location for a warehouse and factory for the reason that it is near Bangkok, Bangna-Trad Road, and Suvarnabhumi Airport. It is centrally located, thus making it a major transport hub, making it perfect for e-commerce distributors and logistic companies.
– Pathum Thani – It is also another ideal location for renting industrial property. It is located on the north side of Bangkok. It is conveniently located in the central part of Thailand and nearby Thailand's capital city. Some of the ideal rental locations in Pathum Thani are Navanakorn, Khlong Luang, and Lam Luk La.
Looking for a rental property can be extremely challenging, especially if you are looking for a factory or warehouse for industrial purposes. If it is your first time renting a property in Thailand, you need to make sure you do thorough research. It would be best if you get in touch with someone who is an expert in rental properties in Thailand. That way, you will be able to narrow down your choices and increase your chances of finding a property that best suits your business needs and budget.