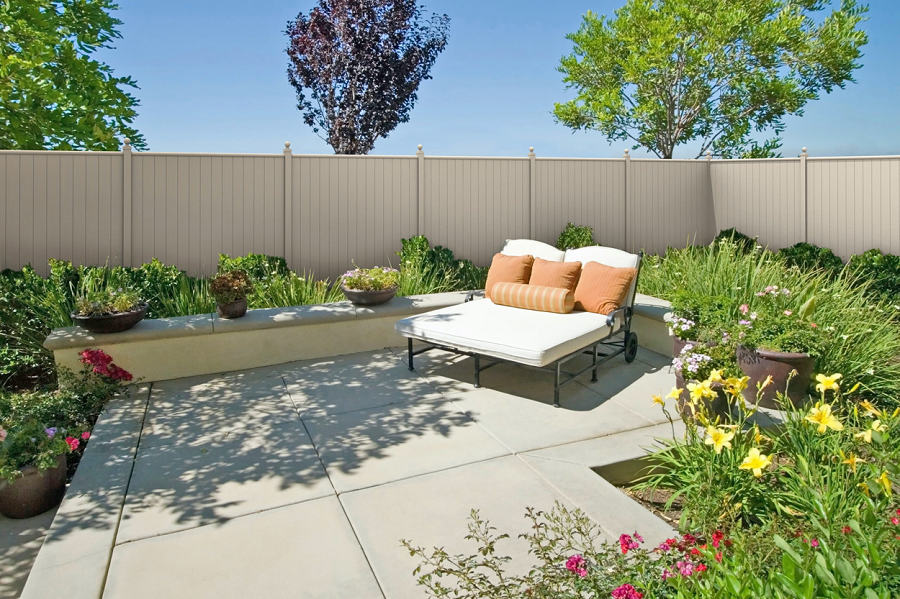 A backyard privacy fence can be one of the most effective ways to block out your neighbors' views. However, there are a variety of materials for a backyard privacy fence to choose from, and not all are created equal.
Cedar, redwood, and teak are considered some of the best types of materials for a backyard privacy fence to use in your fence. Each offers natural resistance to rot and decay, plus they're low-maintenance.
Wood
Wood fences can provide significant privacy, which many homeowners want. It's crucial if you have young children or pets and don't want to worry about them wandering into the street.
It can also help you screen out unwanted sights and sounds, such as those from noisy neighbors or nearby construction sites. Additionally, it can increase your home's value and keep you safe from potential burglars.
Depending on your budget, wood fences can be designed in various styles and materials for a backyard privacy fence to complement your property's style and landscaping. Options include traditional picket, board on board, shadowbox, paddock, split rail, fence, and lattice.
Wood fences are a popular choice because they are both durable and versatile. In addition, they can be stained and painted in a wide range of colors, adding an extra layer of style to your backyard space.
Stone
A fence made from stone can provide a significant amount of privacy for your backyard. It can also be a sound barrier to muffle traffic noise on the street or highway nearby.
Stone is a natural material that is very attractive and hardy. It's also easy to maintain and will stand up to weather, pests, and rot.
If you want to build a stone fence, many companies can help you do this. You can find several types of stones at different prices.
Alternatively, you can use stones on your property to build a privacy fence. Again, this can be a very inexpensive option.
Another benefit of using stone is that it adds a lot of curb appeal to your home. This can increase the value of your home and make it a more desirable investment for prospective buyers.
Metal
Metal fencing is your best option if you're looking for a fence that will last you a long time while giving your home the best possible look. The material comes in various colors and styles to match any home's architecture.
It is also low maintenance, meaning you won't have to stain or paint it every few years. In addition, it is resistant to rust and won't warp over time as wooden fences do.
Another benefit of this type of fence is that it can be customized to your needs. You can choose from various rails, rods, or entrance attachments to create the wall you've always wanted!
While there are many different kinds of metal fences, it is essential to know some of their advantages and disadvantages before choosing the perfect one for your yard. A professional fence company can help you make the right decision and install a beautiful, durable, secure fence that will last years!
Squared Panels
If you have a flat backyard or want to make your fence more functional, squared panels may be the best option. They maintain a balanced, parallel top rail and are easy to tier or rake up small slopes without losing too much height.
If privacy is a concern, cedar is one of the best materials for a backyard privacy fence because it has a tight grain and is unlikely to warp or shrink. However, you should know that treated wood is prone to insect damage and can rot after years of use.
If you're on a budget, try a low-maintenance metal fence. Aluminum and steel fences are durable, long-lasting, and won't rot or rust. They're also very versatile and come in many different styles.