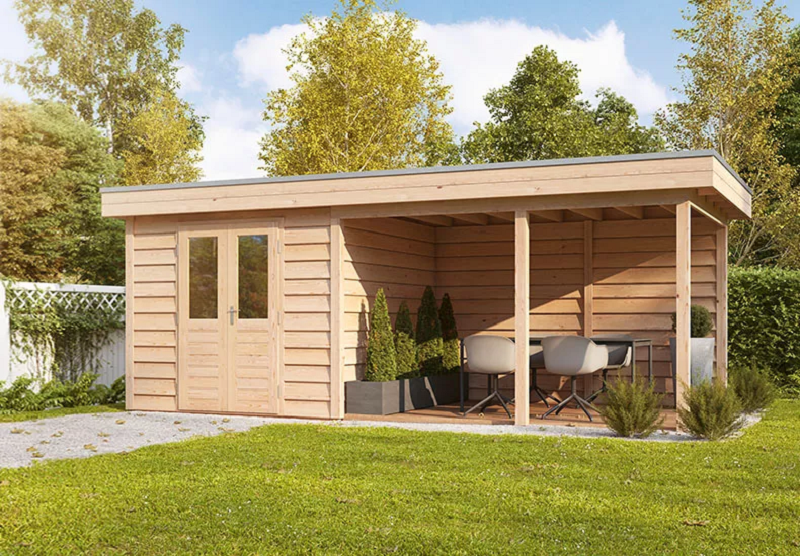 When moving into a new property, the need to make it feel like a home is instantaneous. Boxes will be unpacked and paints applied to the walls, all in an effort to make a space more comfortable and personal. Some might say this journey is endless, with properties constantly being tweaked and redesigned throughout their ownership, which is certainly true. However, new homeowners can nonetheless accomplish a sense of true identity with just a few modern features.
Statement Wallpaper
Bold and intricate wallpaper has made a comeback, with many interior designers and residents looking to embrace what are known as statement designs. These eye-catching and confident designs add a signature flair to a living space and can be perfect for personalised aesthetics and social media backgrounds.
Charging Station
With electric and hybrid cars becoming not only commonplace but the standard for personal vehicles, having options for charging at home is essential. By installing a charging station in your home, one that is tailored to your vehicles and needs, your home will quickly adapt to your commuting habits and vehicle.
Water Features
When it comes to gardens, water features are a fantastic way to make an aesthetic statement, one that exemplifies your personality. Some will choose relaxing ponds with trickling waterfalls to create a zen environment while others choose art deco fountains to demonstrate their affection for the decadent.
Entertainment Set-Up
If you're an audiophile, then having high-end speakers around your home or a dedicated vinyl room for listening is a great way to instantly make your living space entertaining and personal. Others, however, will feel more inclined to create a space dedicated to cinema, installing a projector and movie library for nights in front of the big screen. Whatever you choose, creating a space tailored to the needs of your entertainment preference will bring you hours of enjoyment and comfort.
Outbuilding
Cabins, converted sheds, and summer houses are each becoming more popular among neighbourhoods, with homeowners utilising them in creative ways. Some are being transformed into personal gyms, while others become dining areas for family and friends. Regardless of what design you choose to create, outbuildings are an affordable way to not only create a personalised garden space but also increase the value of your property.
Home Office
Creating a working space for your professional role is a modern endeavour that has been popularised, even made necessary, by the growth of teleworking opportunities. As such, it can be essential for new homeowners to create a workspace that meets the need of their role. This, however, doesn't need to be a chore and should instead be seen as an opportunity to design an exciting and functional environment.
Open-Plan Spaces
Breaking down the walls of a new home and opening up living spaces can very quickly make a home feel fresh, letting in greater amounts of natural light and opening up rooms for creative interior design. While the renovation might be expensive, open-plan spaces continue to be popular and are considered a worthy investment for those looking to sell their home down the line.