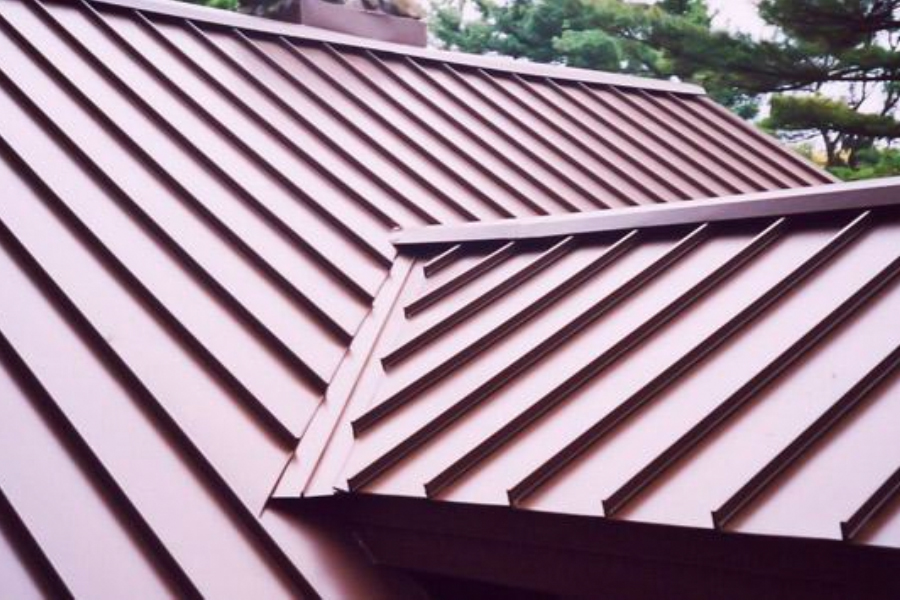 There are many metal roofs that will fit your home or property. However, we often stick to one type of roof, mostly the shingle roof. Metal roofing is an umbrella term covering different types of roofs that come in various colors, sizes, and styles.
Metal roofing also adds more advantages and value to homeowners. It needs very little maintenance and lasts longer than usual. Here is a look into the different types of metal roofs that fits your tastes and needs.
Tile version
A roofing style that fits warmer places is tile roofing. It is mostly made of clay or concrete. In its modern varieties, we have tile-inspired metal roofing that has distinct styles, is long-lasting, and requires low maintenance. Amidst the several types of metal roofing varieties, tile-inspired metal roofing is the most affordable type. It also holds up against water, fire, and rain.
Copper
Copper is the most long lasting form of metal roofing. It resists fire, pets, mildew, and several other damages and is relatively lightweight. In addition, it has a unique appearance and will change color over time. Copper roofing also helps you choose from a wide variety of options – copper tiles, copper shingles, copper panels, and copper sheets. Copper metal roofing can also be easily installed. However, copper is more expensive than other metal roofing options.
Wooden Shingles version
Wooden shingles are the most common roof style we use in our homes. It is also known as roofing shakes. This gives it a classic touch and aesthetics that many people love to have this roof. Inspired by the wooden shingles, the modern variety is the metal roofing with traditional style. The metal roofing shakes are more long-lasting, though not watertight as the metal roofing standing steam.
Aluminum
Aluminum is another essential metal roofing type. It is one of the most lightweight roofing materials with multiple advantages. For one, it is highly durable, can be easily maintained, and has a long lifespan. In addition, aluminum is also corrosion-resistant and malleable. However, it is more prone to denting than steel and is quite expensive. It is also available in fewer quantities and comes in fewer colors.
Zinc
Zinc is one of the least commonly used metal roofing types, primarily because of its costs. However, it is expensive because it can last up to a century. Zinc is low-maintenance, durable, and long-lasting. It is also fire and corrosion-resistant. Similar to copper, zinc will change color over time and give your house an aesthetic look.
Galvanized roof
The galvanized roof is also known as galvanized steel. The base steel is hot dipped into zinc, and either a thick or a thin layer of zinc is coated. This protective outer layer of zinc serves two purposes. One is that of aesthetics; zinc coating gives a more attractive outlook. The second benefit is protecting the steel base against rusting.
Corrugated
Corrugated metal roofing is another form of galvanized steel. The hot-dipped steel is cold-rolled. This cold-rolling is called corrugation, a process in which a corrugated pattern is formed on the panels. In other words, corrugation is folding sheets that make grooves. So corrugated roofing undergoes both the hot-dip process of galvanization and the cold-roll process of corrugation. This makes corrugated metal roofing stronger, more resistant, and better appearance.