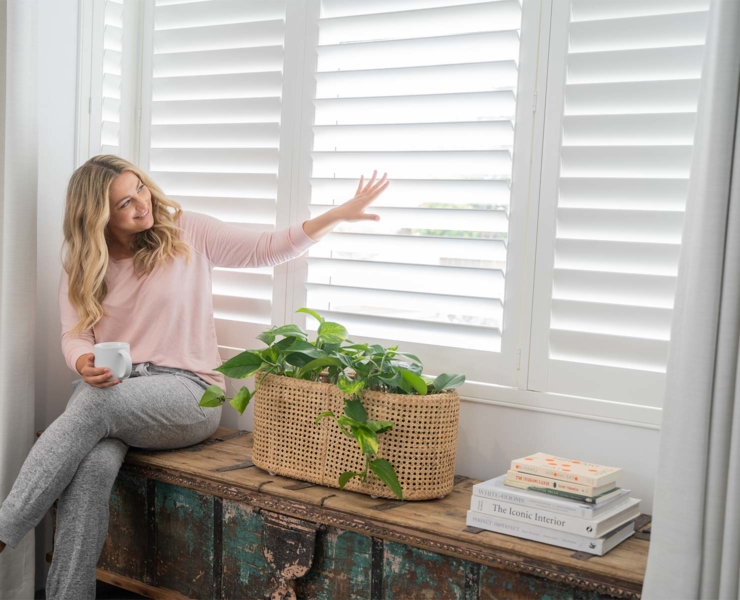 Window shutters are a common house modification. They're both utilitarian and aesthetic at home. Due to the elements, your window treatment may need updating. Even the greatest outdoor shutters deteriorate over time due to water damage, UV light, physical damage, fading, etc. What happens to your existing outside shutters when you replace the window treatment? Most homeowners toss their old outside window shutters. They discard worn or broken fixtures. With ingenuity, you can reuse these fittings in awesome ways. Don't toss out old shutters if you want to renovate your property. This guide discusses the benefits of reusing fittings.
1. Create a bookcase
Love books? Whether you read or not, you likely have books around. A bookcase helps organize books on shelves. Why buy a bookcase when you can make one from shutters? It's attractive and functional in your living space.
2. Build a Closet
How to use outdated outdoor shutters? Before throwing them out, build a closet. Louvered panels can construct closet sides and doors. Add shelves to your repurposed closet to use anywhere. It's unique decoration and beneficial for your family.
3. Coffee Table Redo
Every home needs a coffee table, but there's no need to buy one. Old shutters and some creativity make a great DIY coffee table. The panel forms the tabletop, and solid legs finish the coffee table.
4. Toilet paper holder
Old shutters can be a trendy toilet paper holder. A bathroom is a vital living space. This place costs a lot to decorate and furnish. Instead of tossing old window shutters, make a toilet organizer. One shutter makes a toiletry organizer, while a couple of fittings make a tissue holder.
5. Jewelry box
If you adore jewelry, you know it's hard to store. Necklaces become tangled up in jewelry boxes. Jewelry organizers can help. Use old shutters as jewelry storage in your bedroom. It keeps valuables safe and organized.
6. Wall organizer
Many homeowners struggle to organize daily items. Interior designers offer a wall command center as a solution. Old shutters can become a wall organizer. One or two panels are enough; select the best wall section for the command center. This organizer may hold your mail, kids' artwork, coupons, and reminders.
7. Epic Headboard
Describe your bedroom. You have a comfortable bed, but you can do more. Imagine a louver headboard. It's not the first thing you think of while decorating your bedroom, but it has a big influence.
8. Mug Rack
Your kitchen's order: Many homeowners can't keep their kitchens tidy. So much clutter covers tables and countertops. Before discarding old shutters, make a mug ruck. The shutter mug rack saves space and organizes the kitchen. One shutter board and cup holders or nails are all you need. Choose a wall piece where the mug ruck is noticeable to add style.
9. Shutter bench
Before tossing shutter boards, consider the useful objects you can make. A shutter bench is a good example. You can use this bench to provide more seating at your tables.
10. Herb Planter
If you have a garden, you want to make it appear nicer. Reusing shutters as herb planters are one approach.
Find mason jars for your herbs and place them on a garden shutter.