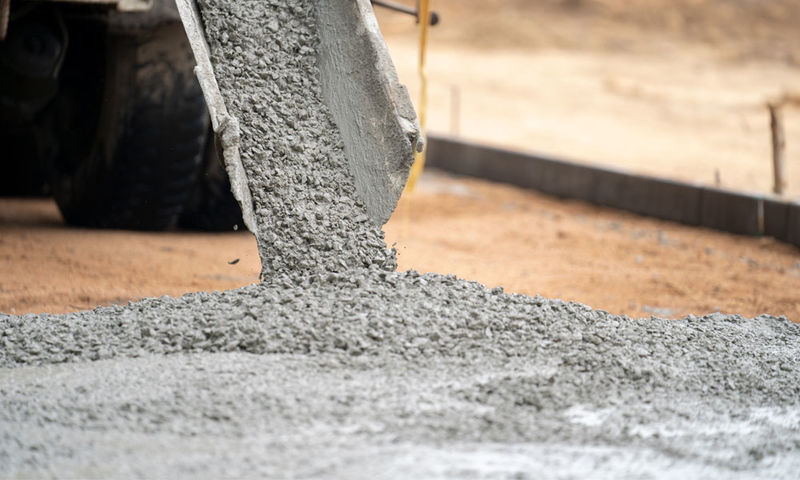 Concrete is an essential construction material obtained by mixing different products in specific proportions. Many ingredients are mixed in different ratios to form a concrete mix of multiple varieties. The properties of each concrete depend upon the different quantities and proportions in which the mix is made. So, here are five types of concrete mix you could use for any project. You can also approach a concrete contractor to get professional guidance.
Composition of Concrete
Four basic items form the composition of the concrete. First, the binding material in concrete is cement; no other materials are used today. The second essential element is water. So, when water is added to cement, along with other ingredients, concrete is formed. Finally, the two other elemental compositions are aggregates – the filers and the admixtures – optional materials that enhance the properties and performances of fresh concrete.
Types of Concrete Mix
Several types of concrete mix are used based on the requirements and type of project. Some of the concrete mix types include:
Plain Cement Concrete
As the name suggests, plain cement concrete is an essential concrete mix consisting of cement and water, along with two kinds of aggregates – fine and coarse. Admixtures are an optional element. While it is basic cement concrete, it does not have any reinforcements, which makes it very weak in tension. So, above the plain cement concrete, the reinforcement cage of the footing is kept. This is used to build concrete blocks, verandas, foundations, etc.
Fibre Reinforced Concrete
Along with the regular materials, fibre reinforced concrete also has flat or rounded fibres. Different types of fibres include steel fibres, carbon fibres, organic fibres, polypropylene fibres, and others. Using such fibres reduces permeability and minor cracks. Fibre reinforced concrete is used for foundations, industrial floors, bridge decks, dams, pavements in airports, and a lot more.
Glass Fibre Reinforced Concrete
Glass fibre reinforced concrete is made of cement, water, aggregates, and glass fibres. The speciality of glass fibres is their high tensile strength. Besides increasing durability, there are several advantages to glass fibre reinforced concrete. Given that it is quite cheap, it is also a more budget-friendly option. Like fibre reinforced concrete, glass fibre reinforced concrete can be used for foundations, industrial floors, and others.
Ready Mix Concrete
Ready mix concrete is factory-made concrete using the same materials. Since they are ready to use, it saves on storage and costs of mixing the materials. Have you seen these trucks with an oval/cylinder-shaped container space that keeps rotating? Such trucks transport these ready mixes, and the rotation keeps the mix in motion. It is used to construct pavements, tunnels, dams, roofs, and others.
Precast Concrete
Precast concrete is moulded and cast concrete that is transported to the site. These are dried and cured concrete blocks that are made under controlled conditions. This concrete comes in varieties like precast slabs, precast wall panels, etc. It can be used to build retaining walls, bridge decks, high-rise buildings, and others.